WHEN WEATHER CONDITIONS KEEP OTHERS IN PORT, SEAKEEPER ALLOWS YOU AND YOUR GUESTS OUT TO SEA.
Imagine entertaining without the worry of spills and splashes, eliminating the risk of motion sickness, and safely walking around deck in rough water. The dawn of a new day brings a technology that takes luxury to a new standard, which is why the world's leading yacht builders offer the best stabiliser system ever engineered. The Seakeeper Gyro—stabilise your horizons and change your yachting experience forever.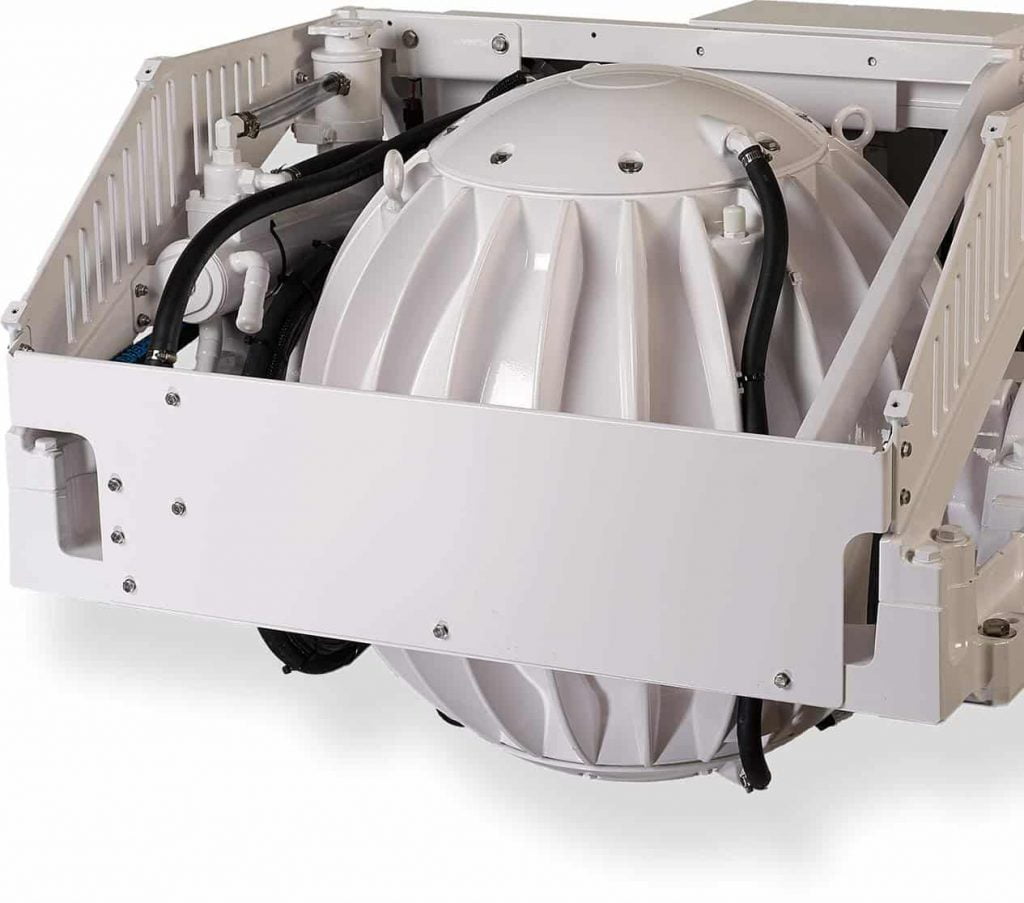 Seakeeper 1
For Boats ~ 23' - 30'
Weight: 365 lbs (165 kg)


Seakeeper 2
For Boats ~ 31' - 35'
Weight: 414 lbs (188 kg)


Seakeeper 3
For Boats ~ 36' - 39'
Weight: 550 lbs (249 kg)


Seakeeper 5
For Boats ~ 40' - 45'
Weight: 870 lbs (395 kg)


Seakeeper 6
For Boats ~ 46' - 52'
Weight: 870 lbs (395 kg)


Seakeeper 9
For Boats ~ 50' - 59'
Weight: 1,210 lbs (550 kg)


Seakeeper 16
For Boats ~ 60' - 69'
Weight: 2,270 lbs (1,030 kg)


Seakeeper 18
For Boats ~ 65' - 75'
Weight: 2,270 (1,030 kg)


Seakeeper 26
For Boats ~ 70' - 84'
Weight: 3,155 lbs (1,431 kg)


Seakeeper 35
For Boats ~ 85' +
Weight: 3,920 lbs (1,778 kg)


Frequently asked questions
What is a Seakeeper and what does it do?
It is a computer controlled gyroscope that eliminates most boat roll, including the fatigue, anxiety and seasickness that goes with it. Because of this game changing effect, PR Nautica have successfuly installed over 30 Seakeeper units worldwide.
How much does the Seakeeper weight, and what are the power and space requirements?
Typically, the Seakeeper weighs between 2 and 4% of boat weight, requires half or less the power of air conditioning, and fits in available space down in the after part of the hull. Nothing extends outside the hull and the Seakeeper is a small percentage of the overall volume of the boat.
Is there a Seakeeper suitable for my boat?
Seakeepers are sutiable for most boats 30 feet and above. PR Nautica can install the best option on new vessels and as a retro project. Up to 20 tons, vessels 30-50′: Seakeeper 5 Up to 35 tons, vessels 50-65′: Seakeeper 9 Up to 70 tons, vessels 65-80′ : Seakeeper 16 Up to 100 tons, vessels 80-100′: Seakeeper 26 Greater than 100 tons, vessels >100′: Seakeeper 35
I have an existing boat, can a Seakeeper be installed after build?
Yes, we can fit Seakeepers to both new vessels and aftermarket. The time of a retrofit installtion will vary depending on the Seakeeper and the model of the vessel. Typical installation time is 1-3 weeks. Get in touch for a custom quotation.
As an official Seakeeper Partner we have conducted over 30 exciting Seakeeper projects world wide.
Seakeeper UK Service Center, Installation Center, and Mobile Service Center.
Get in touch to learn more about how Seakeeper can eliminate boat roll, including the fatigue, anxiety and seasickness that goes with it.